Embrace the fearless spirit of the Vikings with our stunning Vikings Warrior Hawaiian Shirt – the perfect gift for both men and women. This unique garment effortlessly combines the essence of a warrior with the laid-back vibes of a Hawaiian shirt, creating an extraordinary fashion statement.
Crafted with meticulous attention to detail, the Vikings Warrior Hawaiian Shirt showcases a captivating design featuring fierce Viking warriors adorned with intricate tattoos, ready to conquer the world. The vibrant colors and bold patterns exude confidence and power, making you stand out from the crowd wherever you go.
Not only does this shirt make a powerful fashion statement, but it also ensures exceptional comfort. Made from high-quality, breathable fabric, it keeps you cool and comfortable even in the hottest weather. The relaxed fit allows for unrestricted movement, making it ideal for casual outings, beach parties, or tropical vacations.
Whether you're an avid history enthusiast, a fan of Viking mythology, or simply someone who appreciates unique and stylish clothing, our Vikings Warrior Hawaiian Shirt is a must-have addition to your wardrobe. Its versatile design allows for effortless pairing with jeans, shorts, or even a skirt, giving you endless possibilities to express your individuality.
Surprise your loved ones with this extraordinary gift that combines ancient strength and modern style. Our Vikings Warrior Hawaiian Shirt is suitable for all genders, making it an excellent choice for birthdays, anniversaries, or any special occasion. Show your admiration for Viking culture and unleash your inner warrior with this remarkable piece of clothing.
Unleash your inner Viking, embrace the tropics, and make a bold fashion statement with our Vikings Warrior Hawaiian Shirt today. Elevate your wardrobe and let your style roar with this exceptional garment that effortlessly merges ancient tales of valor with contemporary fashion trends.
This is a cute item for the holiday. Buy a great gift for someone you love. Get yours or make a great gift for this holiday.
Processing Time: 3 – 5 business days
Estimated shipping time in the US: 7-14 business days.
Estimated shipping time in EU & UK: 10-13 business days.
Estimated shipping time in CA: 10-15 business days.
Shipping service: DHL
Vikings Warrior Hawaiian Shirt Best Gift For Men And Women Details:
This all-over print Hawaiian shirt ensures quality, fit, and comfort. This custom shirt ensures quality, fit, and comfort. The woven polyester fabric is lightweight, breathable, and resistant to shrinking and wrinkles. The button closure and collar are simple and comfortable.
100% woven polyester fabric, offers outstanding durability, insulation, and wrinkle resistance.
Moisture-wicking.
Full button-down closure.
The color could be slightly different between on the screen and in practice.
2 style, No Pocket and has a patch Pocket on the left side chest to conveniently store keys, phones, or wallets
Unisex Style
Some of the Vikings Warrior Hawaiian Shirt Best Gift For Men And Women photos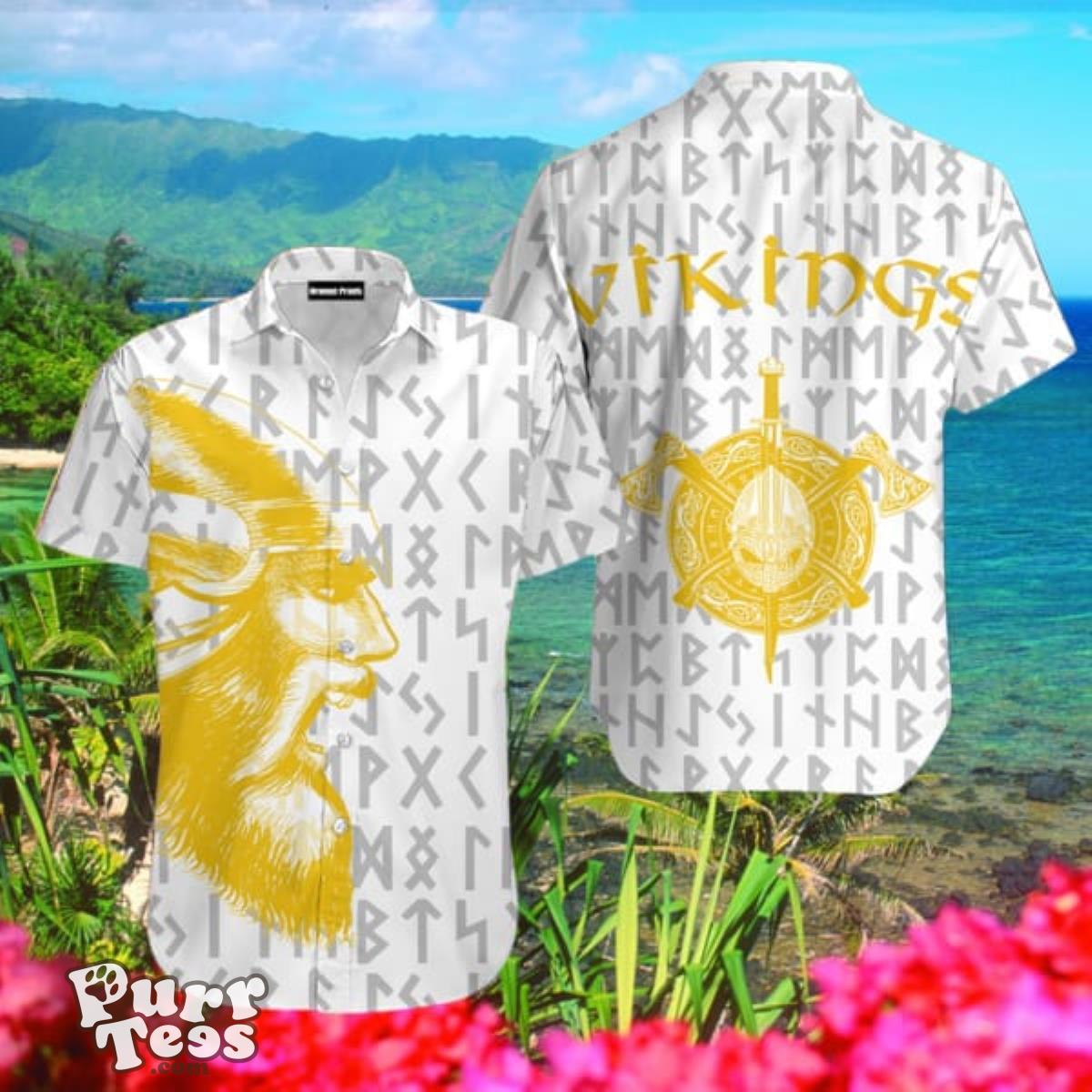 HAWAIIAN SIZE CHART
——————-
Note: Due to manual measurement, there will be an error of +/-0.3-0.5 cm. Please be understanding.
To find the size that fits you best please check our size chart carefully!