Step into the world of style and embrace the timeless charm of our Beautiful Vikings Hawaiian Shirt! This unique garment is not only a wardrobe essential but also the perfect gift for both men and women who appreciate the fusion of comfort and fashion.
Crafted with meticulous attention to detail, this Hawaiian shirt showcases a stunning design inspired by the legendary Vikings. The intricate patterns and vibrant colors effortlessly capture the spirit of adventure and warrior heritage, making it a true standout piece.
Made from premium quality materials, this shirt offers unrivaled comfort, ensuring you feel at ease all day long. The lightweight fabric allows for excellent breathability, making it ideal for warm summer days or tropical getaways. Its relaxed fit and button-down style exude a casual yet sophisticated vibe, suitable for a wide range of occasions.
Whether you're strolling along the beach, attending a laid-back gathering, or simply seeking to add a touch of personality to your everyday outfits, the Beautiful Vikings Hawaiian Shirt is the ultimate choice. Its versatility and classic appeal make it a staple in any fashion-conscious individual's wardrobe.
So why wait? Treat yourself or surprise a loved one with this exceptional garment that effortlessly combines style, comfort, and a touch of Viking allure. Embrace your inner explorer and make a statement with the Beautiful Vikings Hawaiian Shirt today!
This is a cute item for the holiday. Buy a great gift for someone you love. Get yours or make a great gift for this holiday.
Processing Time: 3 – 5 business days
Estimated shipping time in the US: 7-14 business days.
Estimated shipping time in EU & UK: 10-13 business days.
Estimated shipping time in CA: 10-15 business days.
Shipping service: DHL
Beautiful Vikings Hawaiian Shirt Best Gift For Men Women Details:
This all-over print Hawaiian shirt ensures quality, fit, and comfort. This custom shirt ensures quality, fit, and comfort. The woven polyester fabric is lightweight, breathable, and resistant to shrinking and wrinkles. The button closure and collar are simple and comfortable.
100% woven polyester fabric, offers outstanding durability, insulation, and wrinkle resistance.
Moisture-wicking.
Full button-down closure.
The color could be slightly different between on the screen and in practice.
2 style, No Pocket and has a patch Pocket on the left side chest to conveniently store keys, phones, or wallets
Unisex Style
Some of the Beautiful Vikings Hawaiian Shirt Best Gift For Men Women photos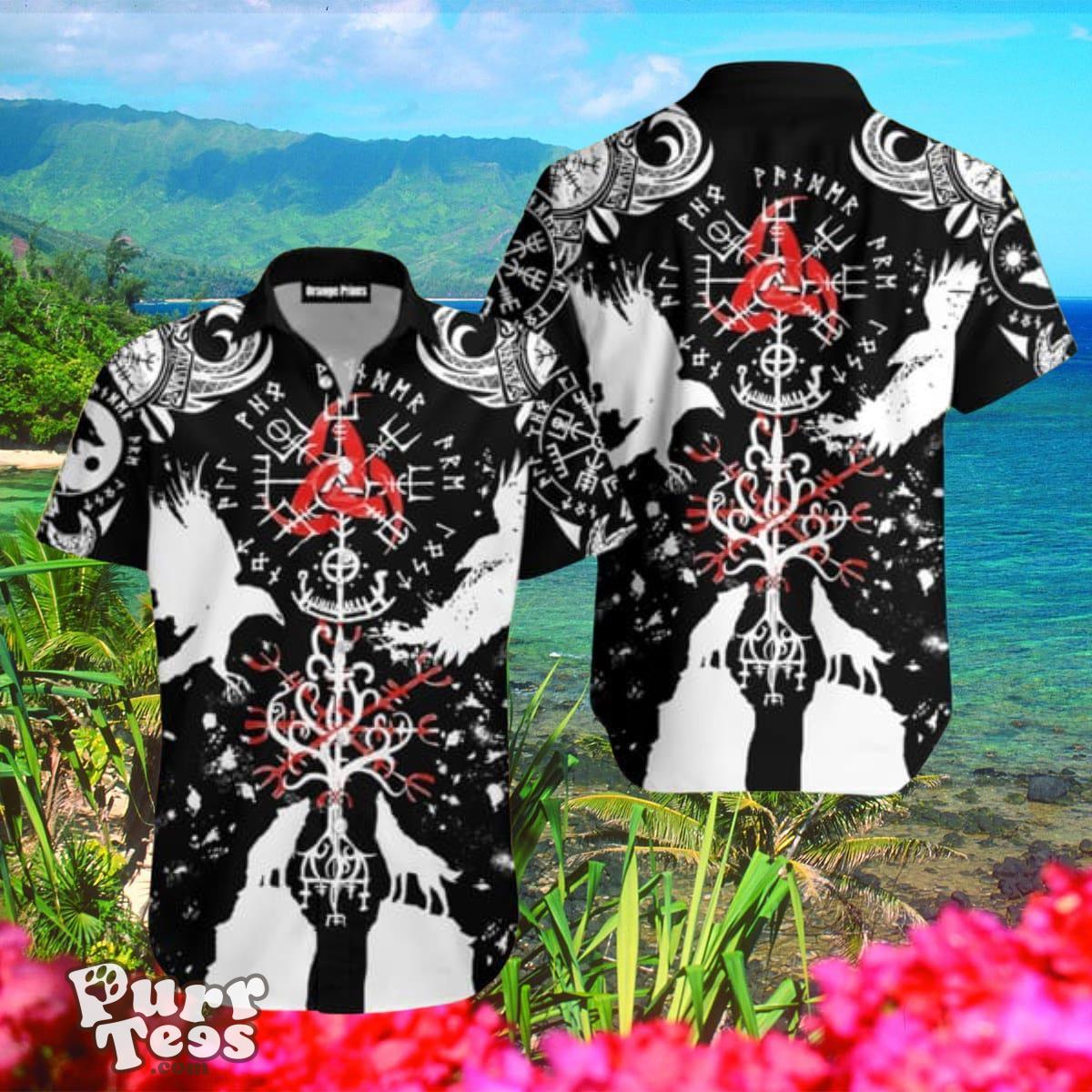 HAWAIIAN SIZE CHART
——————-
Note: Due to manual measurement, there will be an error of +/-0.3-0.5 cm. Please be understanding.
To find the size that fits you best please check our size chart carefully!